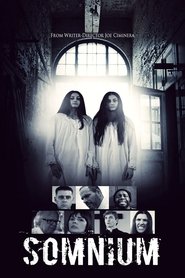 Somnium
Movie Somnium directed by Joseph Ciminera, produced in United States of America and released in 2018. The genre of the film is thriller, duration - 77 minutes.
You can watch online free and download Somnium or watch official trailer.
Overview
A tale of two sisters with rare unique supernatural abilities. Three burglars break into a house to find jewels and money but leave their sanity behind.
Duration: 77 min
Release: 2018